WELCOME TO MOHAK LAPAROSCOPY HOSPITAL AND INFERTILITY CENTRE
Dr Shilpa Bhandari is one of the first reproductive medicine specialist of this country. She has not only been a pioneering force in the development of an MCI recognized DM/ McH reproductive medicine curriculum, but has also procured this prestigious super specialization by 3 years of extensive training in this field.
FILL YOUR HOME WITH THE GIGGLES OF A NEW-BORN; MAKE US YOUR REASON OF HAPPINESS!
Mohak laparoscopy and infertility center is a part of a multispecialty advanced care facility located in the heart of India – Indore. Our center was established in 2010 as a part of an effort to provide much need quality infertility care at an affordable cost. Mohak Laparoscopy Hospitals and infertility center is one of the most highly respected and well-established fertility clinics in India, with a patient population that is local, national and international. The physicians and the professional staff of Mohak Laparoscopy Hospitals and infertility center are proud to offer IVF, andrology, embryology, assisted reproductive technology and IVF financing at our fertility center.

Mohak IVF Center, one of the Best Infertility Hospitals in Indore, india provides you International Standard Infertility Treatment along with assisted reproductive technologies like IUI, IVF, ICSI ,etc at affordable IVF treatment cost / Test tube Baby Treatment along with the satisfaction of being consulted by the most renowned IVF specialist/ Doctor in Indore ,M.P. Come join best centre for IVF treatment in indore in our voyage towards better healthcare facilities for infertile couples and experience the Best Infertility Treatment in Indore.
Book an Appointment today!
WE ARE HERE FOR YOU, GET A FREE WHATSSAPP CONVERSATION
Egg Freezing
Sperm Freezing
FERTILITY ENHANCING SURGERIES
Myomectomy
Septal Resection
Tuboplasty
Adhesiolysis
Endometriosis Surgeries
Vaginoplasty
Tubal Cannulation
TVS – Transvaginal Ultrasonography
Semen Analysis
HSG – hysterosalpingography
Biochemistry
Hysteroscopy
Laproscopy
WHICH MAKES US DIFFERENT FROM OTHERS
Our brand-new reproductive center offers the latest fertility technology and comfort. We can help people with infertility and reproductive difficulties.
Multidisciplinary Approach
Single Point 24*7 Contact
Transparent Treatment protocol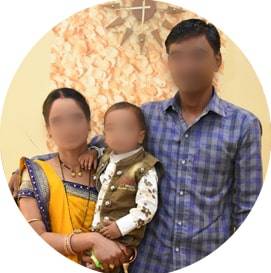 Thank you so much for all your support throughout our IVF journey. We're happy and my family is now complete. Hospital is too good, supportive n professional staff, good infrastructure and service. In my opinion it's a best IVF centre in Indore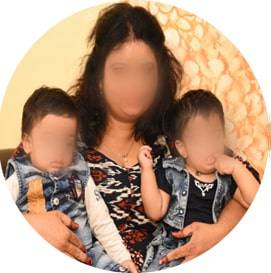 Thank you shilpa maam for all that you have done for us,it is nothing less than miracle for us. You came like an angle in our life and gifted us the most beautiful moment of our life in the form of our twin baby boys
I am very happy from the treatment given to me from Mohak IVF.As I conceived after 10 years. Dr Shilpa Bhandari and staff of Mohak were very cooperative with me throughout the treatment.
BOOK AN APPOINTMENT TODAY!
CALL : +91 78980 47572 NOW
I.U.I. - INTRAUTERINE INSEMINATION
IVF- The positive way to enjoy motherhood
What is General Infertility
Fallopian Tube and Its Function
No sperm does not mean no baby
Does obesity have detrimental effects on IVF treatment outcome?
Marriage duration and time to get pregnant – is it related?